What does "proactive IT support" really mean?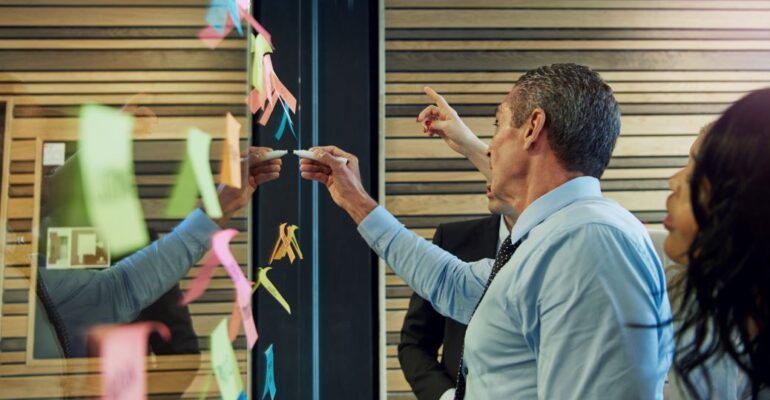 What does "proactive IT support" really mean?
A functioning IT system is the core of any business in the modern era's stream of workspaces. But the problem occurs when some of the systems start generating speed bumps. These minor issues start to grow bigger and create obstacles that disturb the entire flow of productivity. Many times the situations get so worse that one loses the entire data or the server completely breaks down.  Now there are two approaches in the IT world to encounter these problems.
One, a reactive approach which means ignoring early signs and fixing the problem when the damage is done. The other is the Proactive IT support System. Having a proactive IT support system means that any error occurring on the initial basis is fixed then and there before it could cause any damage. The process involves proactive monitoring of the systems with efficient features of detection and repair.
So how does this Proactive support system works and why is it better than the reactive approach? Let's find out.
Functions of an IT Support System
There are various features and functions of an IT Support System that enable the systems to be in top working order. Here are the main functions of a proactive management system.
Continuous Monitoring and Automatic Alert
Proactive monitoring picks up early signs of troubles on your system. For example, failed updates of backup files, slow networking, crashed applications or dysfunctional software; are some of the potential issues that can be immediately be notified through automatic alerts.
Precautionary Computer Maintenance
Continuous maintenance capacitate the system to have up to the marked speed and uniform execution of operations through software and internet browsers. Proactive Support systems diagnose any issue regarding the initial disruptions that could corrupt the device real bad if not checked immediately.
Security Measures
Proactive security measures involve virus alerts, malware, bugs, or any digital worms. It also includes regular security scans to check if anything is out of the ordinary or if there is a trail of a bug that is slowing down your computer.
Data Backup Plans
There are also multiple data backup plans that are involved in the Proactive approach of IT support. These support systems back up data online as well as offline. Overlooked backup systems may generate an alarming amount of failed backups. It is essential to be worked upon through proactive monitoring or else your most important backup could be of no use in dire need!
What are the Advantages of Proactive IT support?
Proactive monitoring and support offer some distinct advantages that prove it to be one of the most effective approaches to encounter IT issues.
It limits hacking attacks.
It facilitates advanced methods of IT operations.
It provides an accurate strategic analysis
Maintains the maximum flow of productivity
The aforementioned advantages signify that the present and future of IT infrastructure belong to Proactive support systems.