IT Support NYC
Top-rated IT Support NYC company in New York.
Are you tired of dealing with IT Support NYC companies that won't answer their phone, can't resolve any issues when needed the most, Overcharge you, and won't follow up on any of your requests?
You deserve better. As a company, you need a reliable NYC IT Support company that is available when you need them and won't nickel and dime you for everything. Our IT support NYC services for businesses include server support, workstation monitoring, network security, and dedicated helpdesk support.
Give us a call at 1-646-646-4848. It is our obligation to serve our clients for us to be successful.
We're here for you.
Are you tired of dealing with ongoing IT support issues in your NYC business?
Onetech360's IT Support NYC team has provided IT services to hundreds of companies in various industries in New York. We are located in Union Square and can get to any location within the five boroughs in an hour or less.
Why work with Onetech360 for IT Support NY services?
Most of our clients experienced a 50% reduction in IT cost once we implemented our 

Zero Trust Security

 policy and standardized their entire IT infrastructure.

We are local, we are remotely available, and we can come to you.

We resolve most IT issues within the first call.

Flat-rate, no surprises.

No project fees.

Backup, Backup, Backup – Your data is safely back in the cloud. In case of an emergency, we can have you back online within an hour.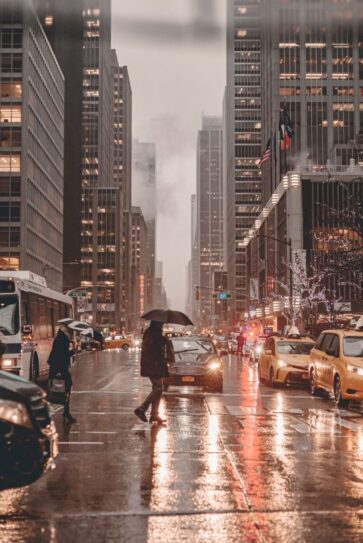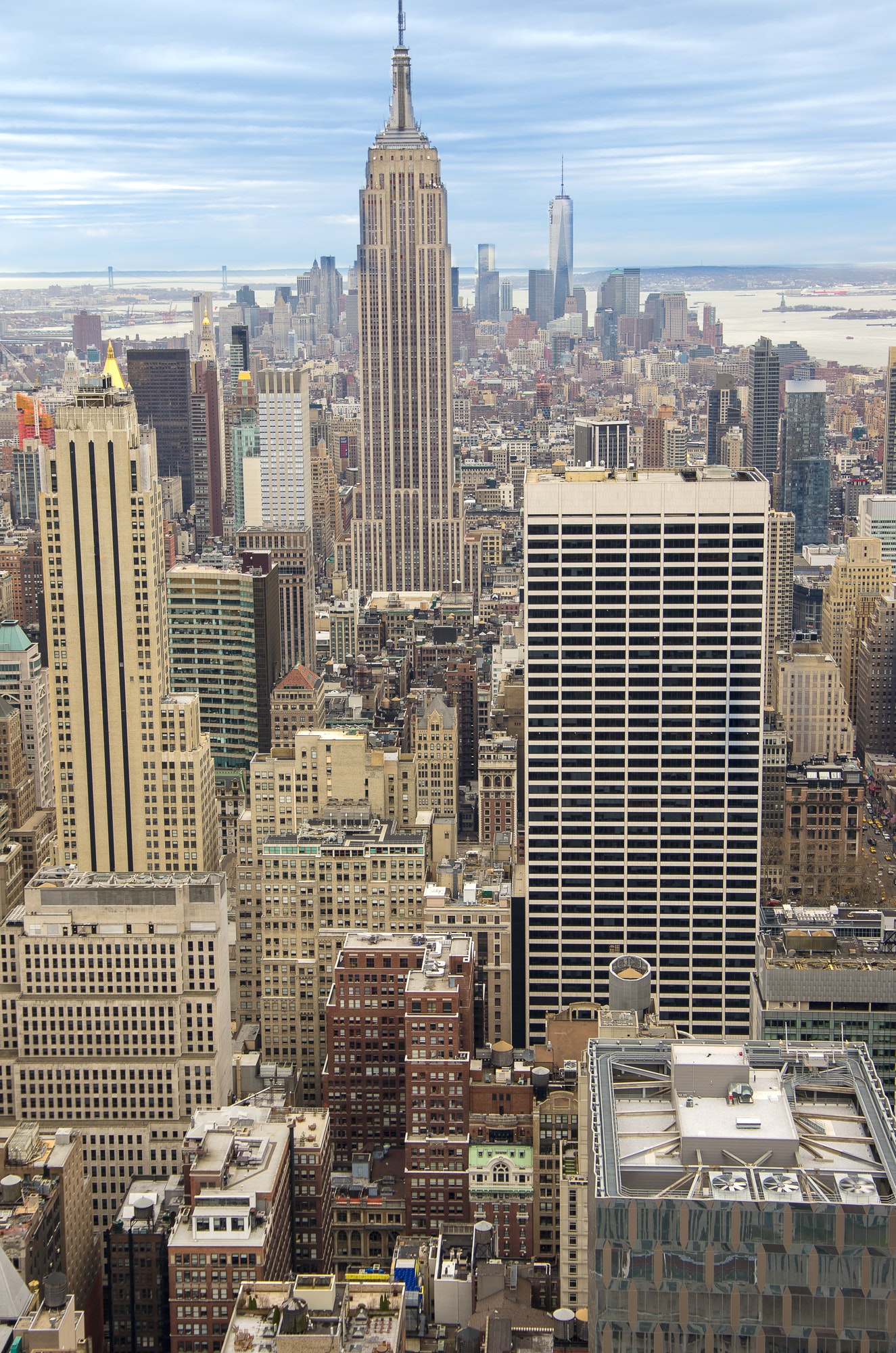 Onetech360 provides IT Support and IT services NYC Businesses rely on.
The days of your employees trying to be "the IT guy" and fix computer issues are over. Your employees should focus on helping you grow your business by doing the work you hired them to do. As an IT support NYC company, we provide professional IT services and support to small and mid-sized businesses. We take care of all the IT issues; in fact, we welcome the challenge. As your technology partner, our goal is to help cut IT cost, work hard at eliminating annoying IT issues, and improve your company's productivity.
Onetech360's NYC IT Support has provided IT services to hundreds of companies in various industries in New York.
Most of our clients experienced a 50% reduction in IT cost once we implemented our Zero Trust Security policy and standardized their entire IT infrastructure.
Managed IT Support New York
Your business runs on technology. It will help if you work with a team of IT experts that understands the technology that powers your business. Managed IT Support allows you to pass on all IT operations to an IT company specializing in handling technology. They are responsible for the enterprise IT system; they are your department. 
As a Managed IT support NYC company, we run the IT department of all our clients. We help establish a predictable IT budget, provide a future IT road map, write company technology policies, and implement a robust cybersecurity strategy to keep company data safe.
Security First, that's our approach to IT Support.
Cyber Security is at the forefront of what we do.
Our New York IT Support clients sleep in peace due to our Zero Trust Security policy
Does thinking about Cyber Security give you a headache? The best defense against cyberattacks to have a cybersecurity plan in place. Our Zero Trust Security policy is built with your company in mind. We will create a cybersecurity plan around your company culture and company goals. Our cybersecurity team comprises certified and experienced engineers who will work on your behalf to ensure your company data are protected. Each of our clients has an established set of policies, tools, and procedures explicitly built for them and enforced for everyone in the company.
IT support services, New York especially, is in high demand.  At Onetech360, we are equipped to deal with any type of IT issues you might encounter.
Reasons to work with Onetech360
as your IT Support NYC Provider?
Pro-Active Approach
Regular maintenance has to be done to keep your network working at all times.
Cost savings over in-house IT
It is not a surprise to know hiring IT personnel is a massive expense to any company. Depends on your network, you may have to hire more than one IT person. Managed IT service allows you to cut that cost and offers a lot more.
Lack of internal IT
Not all companies have in-house IT staff; in fact, some companies don't want to hire an IT staff, which why they turn to Onetech360 as their IT department.
Handle remote office IT
Let us handle your remote office employees. for the last ten years, we have worked remotely with many clients and know the type of security to put in place to prevent security issues.
Expert-level Resource
Managed IT service providers bring a wealth of knowledge and experience as part of the service. They can support various software and different technology types, from working on software like Quickbooks and Sage, working on a database such as MySQL to handle the servers and network.
Boosts Productivity and increases Focus
Outsourcing your IT can create a stress-free environment for you and your employees to focus on what's truly important, resulting in a boost in productivity and overall performance.
Better Security and Compliance
Managed IT providers are well-versed in the complexities of security risks and compliance standards and implement effective techniques to minimize risk.
Top-notch Support
With managed IT support small to medium-sized businesses can reach the level of large enterprises in terms of technology to grow faster than ever before.
Looking for a reliable IT Support
company in New York?
IT Security Assessment
How we provide IT Support to NYC Companies
NYC's top-rated IT Support Company
Today, technology is helping businesses in all facets and becoming the most critical aspect. Still, it's one of the least understood. At Onetech360, we strive to be your preferred IT support partner and go-to IT advisor. We provide managed IT services, IT support, and IT solutions to small-scale businesses and large enterprises across Manhattan.
Let Us Help Your Business
You don't have to spend a massive amount on building an in-house IT support team. We have got you covered. Hire the services of Onetech360 to manage and maintain your IT.
We are a dedicated team of network engineers, IT experts, and technicians that work with you to help you maintain your computer network, ensure its safety & efficiency, and prevent potential outages.
Our NYC IT support services include but are not limited to:
       

Proactive and managed support for your computers & servers

       

Virus protection and removal

       

Spam filtering

       

Off-site backup

       

Business continuity in case of disaster
The IT arena is improving each day, compelling you to adopt newer and better technologies. Onetech360 helps you look toward a better future by helping you understand the latest technologies such as Cloud. We explain the risks, advantages, and potential chances of growth that the latest technologies hold.
Best of all, Onetech360 is your local IT support partner. We are not just a bunch of technicians sitting in a far-off corner of the world and providing support over a phone call. We are your trusted local company in Manhattan with world-class and affordable IT support & solutions for both small businesses and large enterprises.
Manhattan Tech Support Company
At Onetech360, we live and breathe technology. Being professionals and experts, we understand how important it's for a business to access reliable IT support. It's like fuel for business growth, particularly if your business operations rely on IT. We are passionate and dedicated to exceeding your expectations, enabling us to go the extra mile to solve your problems.
Onetech360's team is not just driven by passion. We deliver our services with a purpose. We serve businesses by rendering the best knowledge and information related to information technology, which helps them choose the best solutions. We live here, serve here, and are dedicated to building a business community that thrives on Information Technology.
Onetech360, through its managed IT services, IT support, and IT advisory services, help businesses that rely on technology and computer networks for their regular operations. Onetech360 is a specialist in serving local businesses, upon which our local communities rely heavily.
We want them to excel and see growth. If you are in another location and want us to provide IT support to your business, our remote IT support services are perfect for you. We can take care of all your IT support needs because we have all the business needs.
Serving Manhattan with Professional IT Solutions and Managed IT Services
Today, IT handles a major part of every business. To manage the IT functions of your business, you need efficient and expert IT support. This need brings us to you. We are full-service IT solutions and Managed IT support & service provider in Manhattan.
We have in-depth knowledge of the IT support space. Whether it's managing your existing system, changing it, or implementing new solutions to your existing computer network, we have both the experience and expertise to handle the job. In addition to doing it professionally and efficiently, we do it cost-effectively.
Every business has different needs, so there's no one-size-fits-all technology. Apart from providing IT support, we help you choose the right IT solutions for your business that are not just reliable and secure but cost-effective too.
The Only IT Support Partner for Manhattan Businesses
Every business has unique needs. Their IT support requirements are also dynamic, requiring them to find a reputed and expert IT support Manhattan service provider. Onetech360 is an expert IT support provider. Its ability to adapt to a business's unique needs makes it a preferred choice among Manhattan business owners searching for IT support services.
Onetech360 provides Proactive IT Support and Efficient Network Security with Incredible Customer Service
We provide full-time IT support to your business, enabling us to go above and beyond your expectations. Our customer service speaks for us as we never put you on hold and waste time fixing your issues. We strive for excellence and efficiency, resolving your issues within a quick period.
Hire Our Services Today!
If you have a business that relies on a computer network for its regular operations, then IT support is inevitable for your business. You need to build an in-house IT support team or hire us for 24/7 ongoing IT support.
Your business needs are important and if your IT solutions drive your business, then let us manage and maintain them. We render efficient, safe, and reliable managed IT services and IT support to businesses of all kinds.
Get in touch with us to find out how you can benefit from our IT support services and work with us. We are fully prepared to meet your needs.
Other New York City areas we cover are Brooklyn, Manhattan, Queens, Staten Island, The Bronx, Long Island, and New Jersey. Providing quality and affordable IT support services in New York City is our guarantee and commitment to you. We believe and work towards complete customer satisfaction from start to finish. We are the gateway to providing relief from all your IT-related troubles.
When It Comes to IT Support In NYC, You're in Good Company.
Our fully-managed IT support team provides New York City businesses with proactive 24/7/365 monitoring, security, and compliance services.
FOR A LOW MONTHLY FEE, WE OFFER UNLIMITED NYC IT SUPPORT, AND ALL PROJECTS ARE INCLUDED.
On-site and Remote Support

Email and Communications

Work-from-Anywhere Mobility

Secure Wireless Networking

Data Backup and Restore

Network Security

Disaster Recovery
Server Management and Support

Robust Network Hardware

Scheduled Proactive Patching and Optimization

Asset Management and Monitoring

Documentation and Business Intelligence

IT Management and Security Policies

Strategic IT Consulting
Managed IT Services for Your Industry
IT Support for Lawyers and Law firms in New York
Onetech360 collaborates with numerous law firms in New York City, aiming to assist your team in advancing and utilizing technology for improved efficiency and security, all while reducing your IT costs. Whether you require streamlined document management, fortified cybersecurity measures to ensure client privacy and compliance, or the implementation of a comprehensive case management software, Onetech360 will enable your legal team to leverage technology as a competitive advantage. We will assist your business in streamlining operations by outsourcing repetitive and time-consuming tasks to efficiency experts, enabling you to stay lean and focused.
IT Support for Accounting & Finance companies in New York
In today's financial and accounting industry, customer trust is paramount as they entrust you with their confidential data and rely on you to safeguard it. To maintain their trust and protect their information, you require secure, accessible, efficient, and cost-effective financial IT solutions. By partnering with Onetech360, you can ensure that your critical systems remain online, secure, and compliant at all times. Credibility holds immense value in the financial sector, and it is crucial not to let a single incident tarnish your brand and reputation. Additionally, we will assist your business in streamlining operations by outsourcing repetitive and time-consuming tasks to efficiency experts, enabling you to stay lean and focused.
IT Support for Medical and Doctor Offices in New York
Medical offices and healthcare organizations in New York City face significant risks from malicious cybercriminals who target them with ransomware attacks, aiming to exploit and control patient data for financial gain. With the constant demands, the escalating threat of ransomware, and the need to comply with HIPAA regulations, safeguarding your IT infrastructure and protecting your patients' sensitive electronic Protected Health Information (ePHI) becomes an ongoing challenge. The role of healthcare IT should be to enhance and safeguard the patient experience, not hinder it. Our Managed Healthcare IT Services empower your physicians, nurses, and administrative staff to concentrate on delivering improved outcomes and exceptional patient experiences. When your practice operates smoothly, your patients can truly feel the difference.
IT Support for Non-Profit Organizations in New York
Non-profit organizations depend on technology to facilitate connections with donors, sponsors, and volunteers, as well as to raise awareness within their communities. The "back-office" functions of non-profits, including financial reporting, sustainability planning, and performance measurements, necessitate dependable technology solutions. Many non-profit organizations share the same IT requirements as their for-profit counterparts, with the added motivation of meeting community expectations. Onetech360 offers IT support to numerous non-profit organizations in the New York area. Partner with a provider that comprehends your distinctive needs, challenges, and priorities.