5 Things Managed IT Service Providers Do for Your Business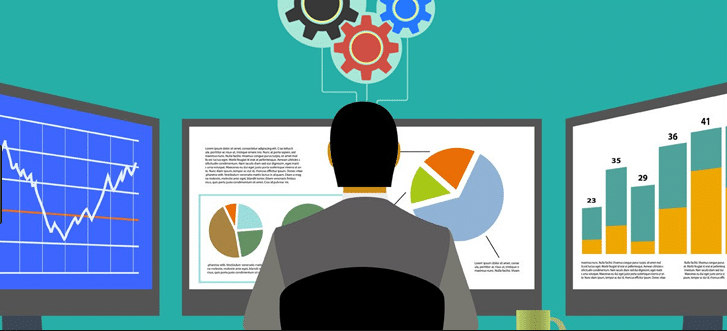 5 Things Managed IT Service Providers Do for Your Business
Whether you own a small or large business, technology is what you need to operate efficiently and smoothly. With a professional, IT managed services provider you can focus on your core business. Moreover, you can outsource daily management and monitoring of your IT infrastructure.
Managed IT services vary in scope, including a vast range of services, for instance, alerts, data backup, recovery, and security management for all the electronic devices that you use in your daily activity: desktops, servers, notebooks, storage systems, applications, and networks.
So here are the top five things that managed IT services providers do for your business:
Improved Compliance and Security
Today, there is a variety of technology that can transmit and store data such as, tablets, servers, operating systems, laptops, smartphones, and more. Because of data storage and transmission through these devices, their security is very crucial. Every business owner fears of falling victim to a security breach.
It is the job of a managed IT service provider to make them well aware and alert of all the risks, sharing all the possibilities and examples that are highlighted in the media. Moreover, they are responsible for explaining how compliance practices and data security can be compromised when such incidents happen.
Efficient and Reliable IT Operations
It is a major reason why companies having over 100 employees choose managed IT services and think that it is the best choice for them. Usually, the businesses that require managed IT service providers suffer from a burdened and pressurized IT staff, or are lacking employees with skills and appropriate knowledge for handling certain tasks and the entire IT infrastructure on their own.
When these circumstances occur, the business understands the value of working with a managed IT service provider. Mostly, all the businesses using managed IT services explain this partnership as a collaborative and cooperative plan with their own IT department. They believe that there are certain aspects of IT management that fall into the bucket of Managed service providers while others can be handled in-house.
More cost-effective
It is very cost-effective, and you will find it less expensive to have a managed IT services provider than assigning your IT problems to your employee to handle. Training and completely depending on any of your employees to fix IT problems is time-consuming and not always efficient. What would you do if that employee is unavailable?
Also, MSP takes efficient approaches to manage your IT infrastructure, so that you don't have to worry about something to go wrong and affect your business.
Stay updated with the latest technology
A managed IT services team will assess your IT systems and will keep providing you with recommendations for upgrading technology and making changes that will propel your operations.
On the other hand, even if you own the latest tech tools, your competitiveness level could suffer if you don't have proper assistance.
Establish relationships with your customers
Network issues and malfunctions with your IT infrastructure or even your devices such as printers, internet, or laptops can affect your business partnerships and your relationship with clients. By using their expertise, managed services provider add a comfort level and authority in your organization, so that you are always stressed relieved.
Now that you know how beneficial these IT service providers are for your business, get in touch with a professional team today.