Office 365 Can Help Your Business Cut Cost and Save Time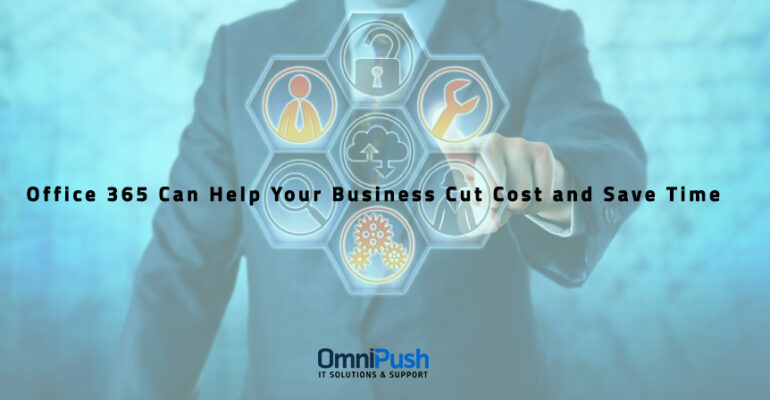 Office 365 Can Help Your Business Cut Cost and Save Time
To talk about times where technology was not something well-integrated into modern life and you had to wait for radio or T.V report to guide you for the fastest route to your meeting destination is quite clichéd but the concept is still alive. To look back and think of such times is quite impossible for the younger lot, but those who remember even a glimpse of it—knows how tough life was. We live in a world today where we can do much more in a little amount of time. You may understand the importance of time management and you probably hired a virtual assistant to cater to your business needs, but the time you spent on your laptop to manage your company's finances, portfolio and other official documents can also be saved and spent elsewhere like with family?
Need help implementing Office 365 in your business? Click here
Office 365 licenses can help you make most of their services. Here's how it will benefit you;
Pay for Only What You Need!
The perks of using a cloud-based solution are many. Microsoft is always working to move forward in the race of technology and thus coming up with advanced office solutions and applications. These solutions and updates are standard with your license and that's why you can only wish to pay for what you need.
Hassle-Free Sharing of Files
We all have known times where a mutual storage device was a thing that was mandatory for all offices and it was quite impossible to find anything in there. One of the most prominent drawbacks of such a shared folder is running out of storage limits and unable to connect remotely with your documents (Just Imagine!). These problems are now solved by Microsoft as it has launched its OneDrive and SharePoint software applications that help you to search for the document through a search bar and view your documents remotely
Accessing your Data Without from Remote Location
Chances are—if you have an important meeting scheduled up, your child has probably decided to get sick (humor intended). Don't worry, Office 365 has got you covered. Your new best friend will help you to access your files from any location and conduct a meeting without being physically present in the office.
Office 365 is Secure, Safe and is Compliant with HIPPA
To stay under regulation and rules by the state authorities is one of the top-most priority of the company prior to making a decision related to their finances. Office 365 is HIPPA certified as it complies with its propositions. Office365 also falls under other federal acts for security and privacy of data.
Increased Employee Productivity
One of the biggest perks of switching to Office 365 is that you will notice a clear difference in the workings of your employees. As they will be at ease, without software challenges knocking on their window, they will be able to complete their work with full efficiency in a lesser amount of time.
[stm_sidebar sidebar="527″]