How Office 365 Can Ensure Business Continuity

How Office 365 Can Ensure Business Continuity
Microsoft Office 365 has been quick to recognize the increasing importance of cloud business applications. Released in 2011, MS Office 365 was primarily developed to address the growing needs of businesses that focus on productivity and communication, factors that are greatly intertwined. By making use of cloud technology, Office 365 has enabled organizations to take a step forward by allowing them a steady level of service in accordance with what customers want.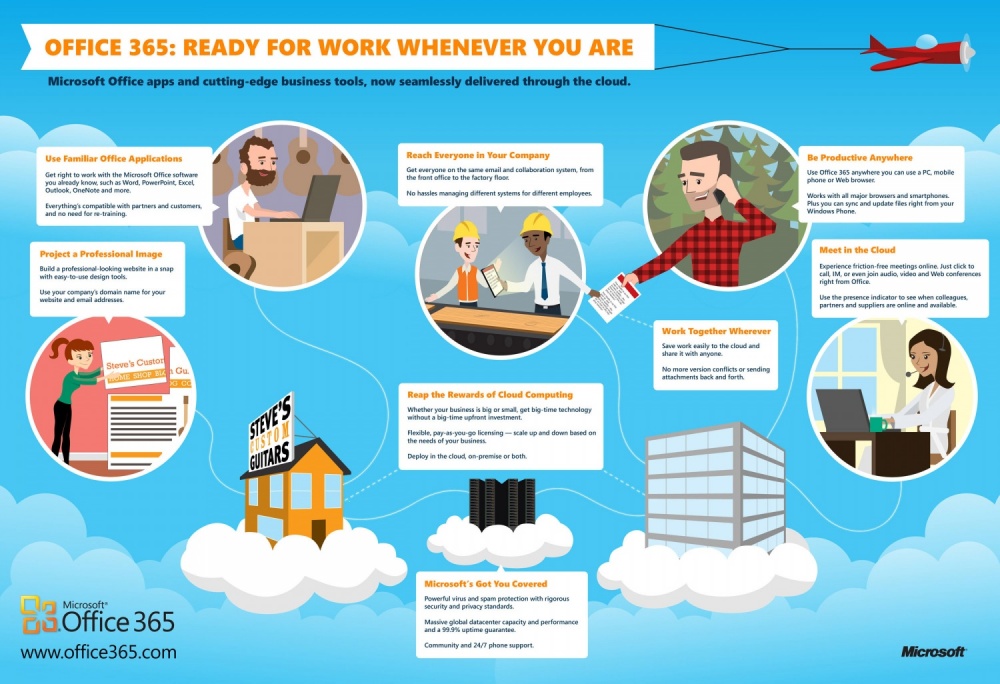 Office 365 offers a variety of tools that can be accessed through the cloud, including SharePoint, Exchange Online, Skype, and other similar Office desktop applications. What this means is users can rest assured that work continuity will be provided even in times of disaster in the form of:
Access: In case of any unexpected disastrous situation, Office 365 allows access to emails, docs, calendars, and contacts, all of which are critical to a business's survival. Important files can be accessed to work normally with easy access through mobile devices or computers.
Uptime: Besides offering users the option to minimize downtime and disruption, Office 365 has a 99.99% guaranteed uptime. This enables businesses to quickly recover from unseen events like data failure, application or hardware failure, or other similar incidents that negatively impact users.
Flexibility: Microsoft Office brings its users five levels of protection to secure your business data. This high degree of security is unattainable to those who use systems that are on-premise. Inbuilt Data Loss Prevention reduces the risk of giving away sensitive information and multifactor authentication further assists in ensuring safe access outside of the business network.
As per research, 60% of businesses who lose their data go out of business. Office 365 offers the perfect solution and ensures business continuity, enabling businesses to continue operating despite any disruptions that can affect operations.
Are you a New York small business owner looking to move to Office 365? Call one of our engineers to start a conversation, there's never a fee to discuss your plans
[stm_sidebar sidebar="527″]