Why You Should Invest in Professional IT Cabling and Wiring
Why You Should Invest in Professional IT Cabling and Wiring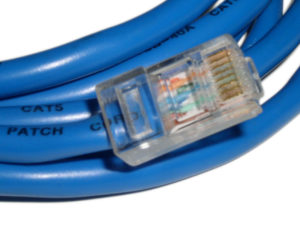 Installing new systems and devices will enhance your IT infrastructure and enable you to improve efficiency and performance. However, new installations bring along wires and cables. Dealing with cable clutter can be a hassle, not to mention it leads to an unwieldy appearance. Thankfully, you can overcome this problem by investing in professional IT cabling and wiring.
Here are some reasons why you should go for this option:
Consulting a professional for cabling and wiring ensures you get the best wiring infrastructure based on your needs. This will also ensure that the systems you have installed work perfectly and you enjoy full functionality.

The best network cabling and wiring vendors are fully insured. They provide coverage for any damage caused during the installation process. When installing the systems on your own, you bear the financial risk should anything go wrong, for any reason.

The most obvious benefit of investing in professional network cabling and wiring is you can bypass the hassle involved in the process. You don't have to spend your time and effort to get the wiring right and then dealing with the clutter and mess created.

The professional cabling and wiring specialists will not only install the systems but also test them to ensure they are working perfectly. This way, you get the best value for your money and ensure that the installation is compliance with the industry standards and regulations.

Before the installation process, the specialists will determine if any of the components need to be changed or upgraded to ensure the process is carried out smoothly. The specialist will also determine whether Cat5e or Cat6 cable should be used. This way, you won't face any problems down the line.
These are some of the many reasons why you should invest in professional IT cabling and wiring services when getting new systems for your business.