5 Things You Should Know about Microsoft Office 365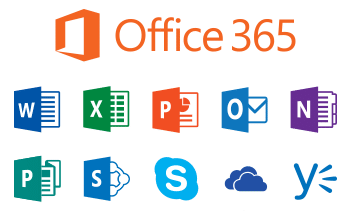 5 Things You Should Know about Microsoft Office 365
Office 365 is a service by Microsoft that allows consumers to use office applications on different operating systems through cloud-based services. The product is initially aimed at corporate users but is also available to home users.
If you plan to use Microsoft Office 365 applications, here are five things you should be aware of:
Cloud-Based Service
Microsoft Office 365 operates in a cloud-based environment. Once you buy a subscription to this service, you don't have to download the software to run the applications necessarily. All you need is a good internet connection to run the office web applications and create or edit your office documents with ease, comfort, and seamless coordination with other devices.
Subscription and Pricing
The Office 365 is sold based on an annual subscription basis. Depending on the number of features you require for business use, it comes with three different plans, namely Business Essentials, Business and Business Premium. You can renew your subscription as long as you are using the applications and get flexibility with this pay-as-you-go option.
Includes Cloud Storage
Office 365 comes with 1 Terabyte of added cloud storage for your files and documents. This feature can work on your files from any device and share them easily with your colleagues and friends.
Email Hosting with Mailbox
The Business-class email hosting offers you a 50GB mailbox, and you can add attachments of up to 25MB. Many small business organizations can take advantage of this feature.
Easy to Share and Control
Office 365 is easy to set up and is simple to use. You can use the web browser to work on your documents anytime. Your files can easily be shared among your peers and accessible to only those whom you have designated access, giving you full control over your documents.
Looking for Office 365 consultant in New York? Call us to speak with one of our engineers. Microsoft has awarded us with the Small and Midmarket Cloud Solutions for our Office 365 implementation work in New York. Call us today at 1-646-681-4848 to start a conversation.